Champion of Champions 2019
The Tournament took place over the 13th and 14th April at West Park School.
Saturday the 13th April:
It kicked off with the singles match, with two different groups of six teams; one player each representing their team. Defending champ Richard Hart of Heene-Woodside put up a good defence of the single titles that he has won from last year. After all the games had finished it was Dennis Stevens from Tarring winning Group A that had won with 5 out of 5 wins with R.Hart only winning 3, a draw and a defeat against Dennis.
This then meant Richard Hart was out and Mick Miller from West Worthing in Group B went through with 9 points from his 5 games winning 4 of them and drawing the last.
Sunday's singles final was Tarring's D.Stevens against West Worthing's M.Miller.
Saturday afternoon saw the Pairs kick off with the same format as the singles, two groups of 6 teams, each team representing their club. After some hard fought and close games it was East Preston in Group A (Dave Willis and Richard Hobbs) who won putting them through to Sunday's pairs final.
Sunday's pairs match was East Preston Group A against Sussex Saints Group B (Cyril Morris and Betty Head).
Foxwood and Angmering bagged runners up, with Angmering only stepping in at the last minute due to Durrington not being able to play. Angmering are a fairly new team to bowls but thoroughly enjoyed the day.
Sunday the 14th April:
So we kicked off at 9am nice and early as everyone had arrived by then, it was to be the start of the Triples. Again two groups of 6 teams with the winner of each team playing each other in the final later that afternoon. Group A started with wins from Rustington, E.Preston, S.Saints and W.Worthing. To which W.Worthing topped the groups with 8 points; With S.Saints and E.Preston shortly behind with 6 points a pair.
Then on to Group B where there were wins from Arun, Old Barn and Angmering; where Angmering had won 5 out of 5 wins giving them a lead of 10 points. Bearing in mind Angmering aren't an official League team. Angmering weren't expected to do well to even top the league; however they were now in the final with W.Worthing.
Starting the finals with the Triples West Worthing vs Angmering and the Pairs, East Preston vs Sussex Saints, with all teams playing over 12 ends. The Triples was an even fight going to the last end where West Worthing took the lead with 8pts to 7, finishing on 11-7. Angmering had put up a good fight throughout the match.
The Pairs was a slightly different outcome with East Preston being ahead with a 8-0 lead; then resulting in 13-3 after 2 shots. Sussex Saints then regained the end with 2 shots resulting in 12 points. However East Preston took the trophy with 13 points.
Leaving last but not least the Singles final, between Tarring and West Worthing. A slightly different layout for the final. First to 18 shots, Mick won the first end with 1 shot then Den came back to win the next end, with a 7-1 lead; Mick played 3 and a 1 with Don playing a 1 leaving him in a 8-5 lead. As the ends went on Don took the lead with 19-11.
Leaving Don the champion of the champions for 2019, a big thank you to everyone that came and took part and helped out. From the Umpires to the tea ladies.
A big thank you to Jim, Gary and Paul for all the organisation of the event, see you all next year.
Dave Norgrove

Publicity Officer
Finalists
Singles Winner - Den Stevens (Tarring)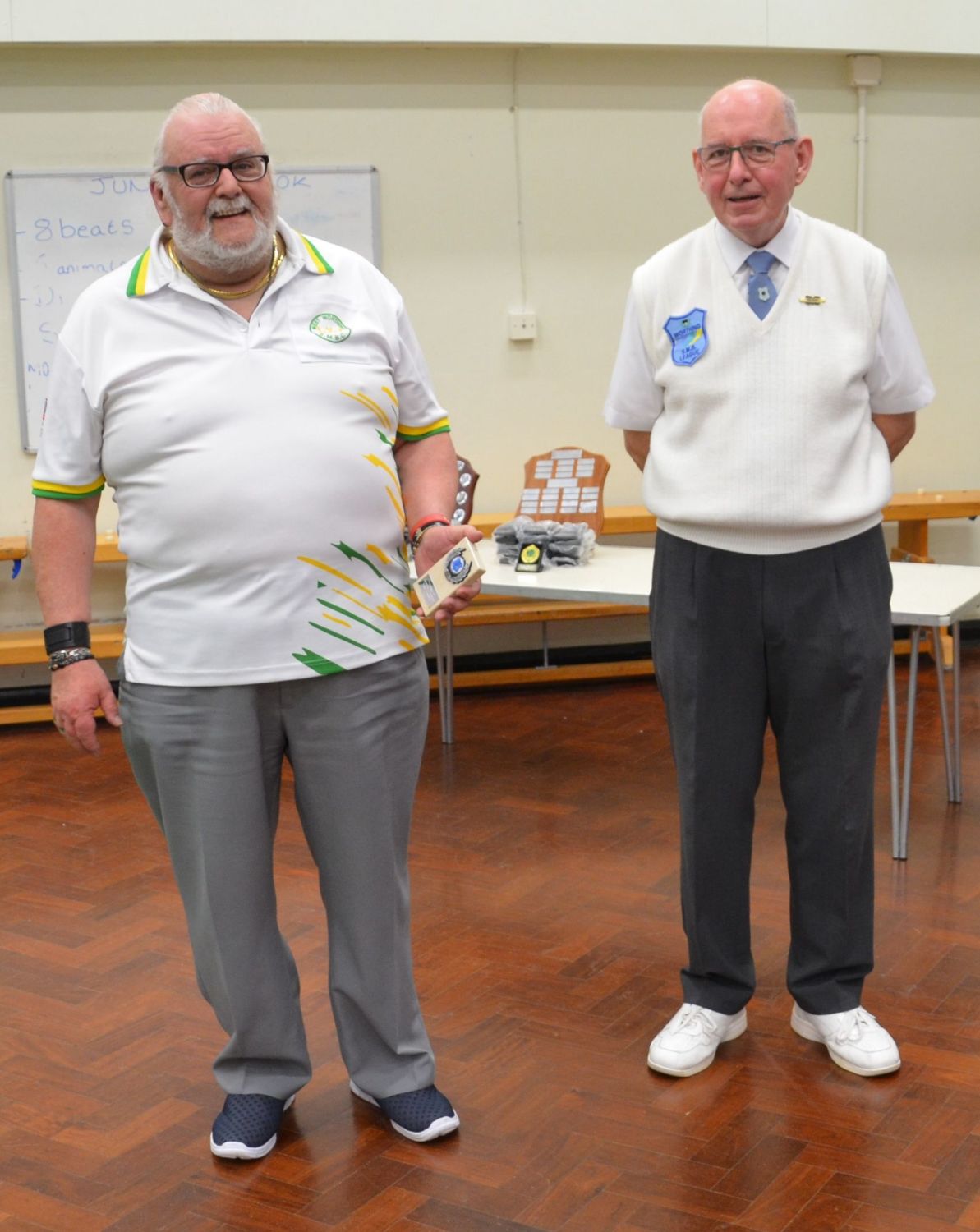 Singles Runner Up - Mick Miller (West Worthing)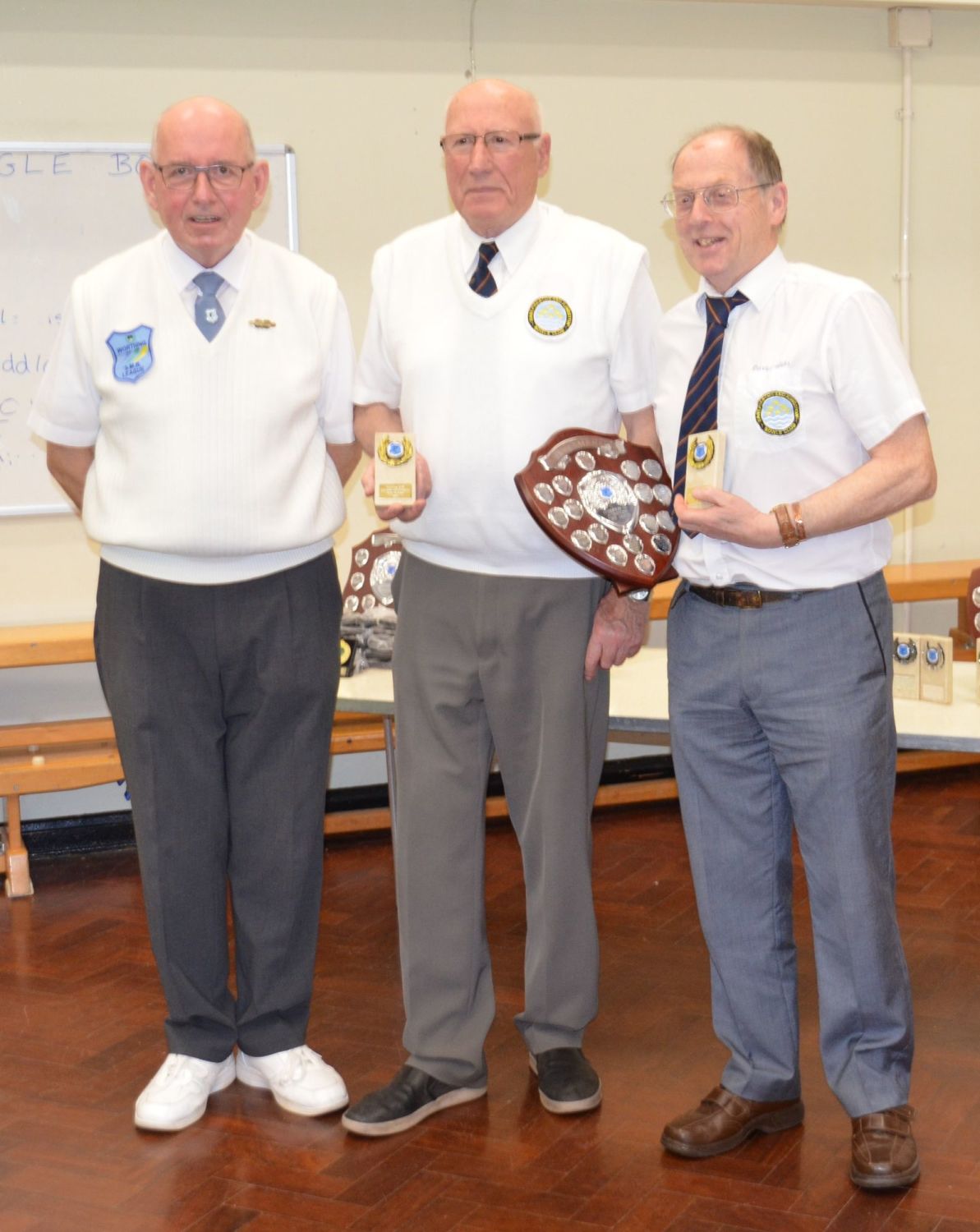 Pairs Winners - Richard Hobbs and Dave Willis (East Preston)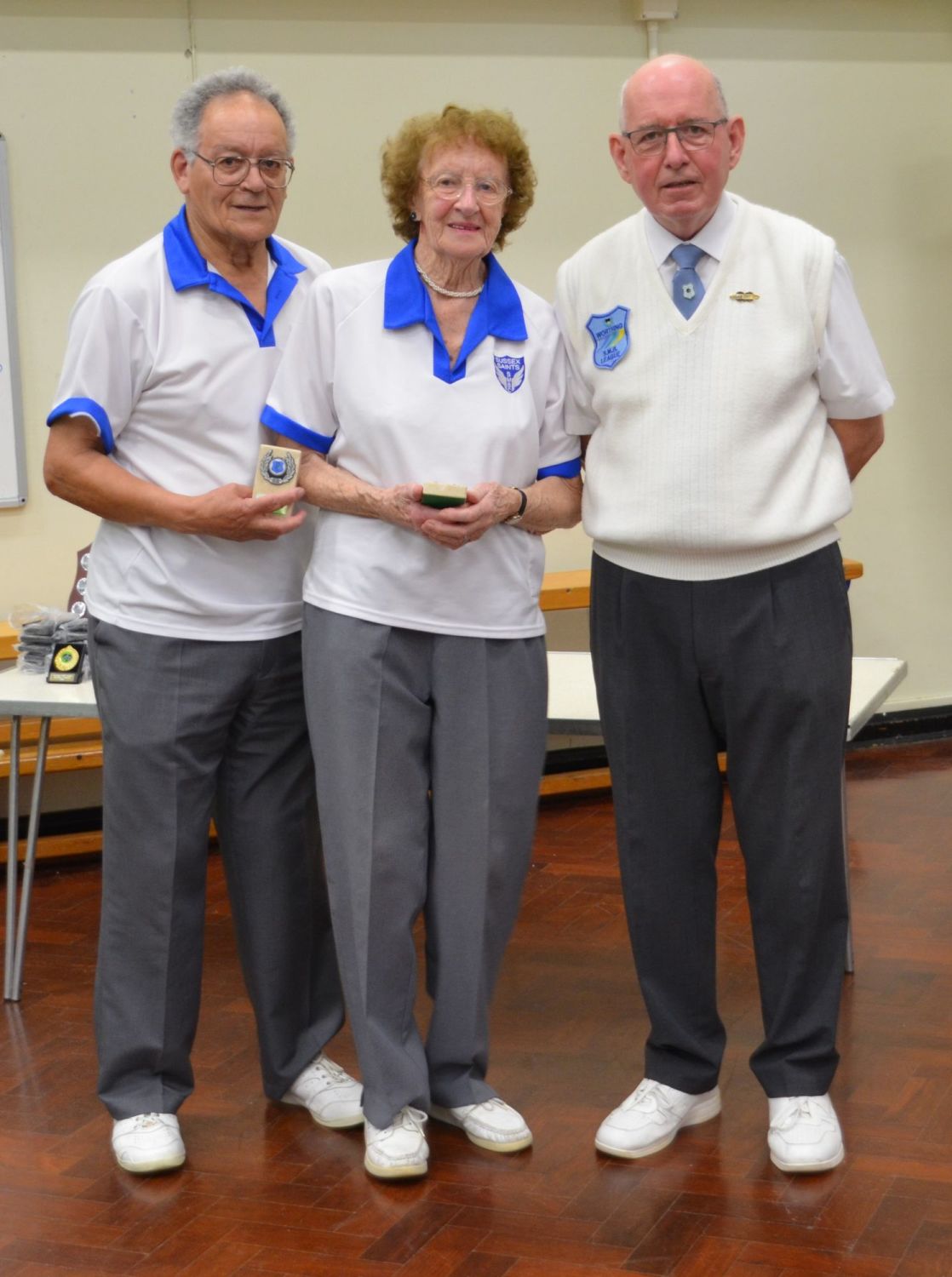 Pairs Runners-Up - Betty Head and Cyril Morris (Sussex Saints)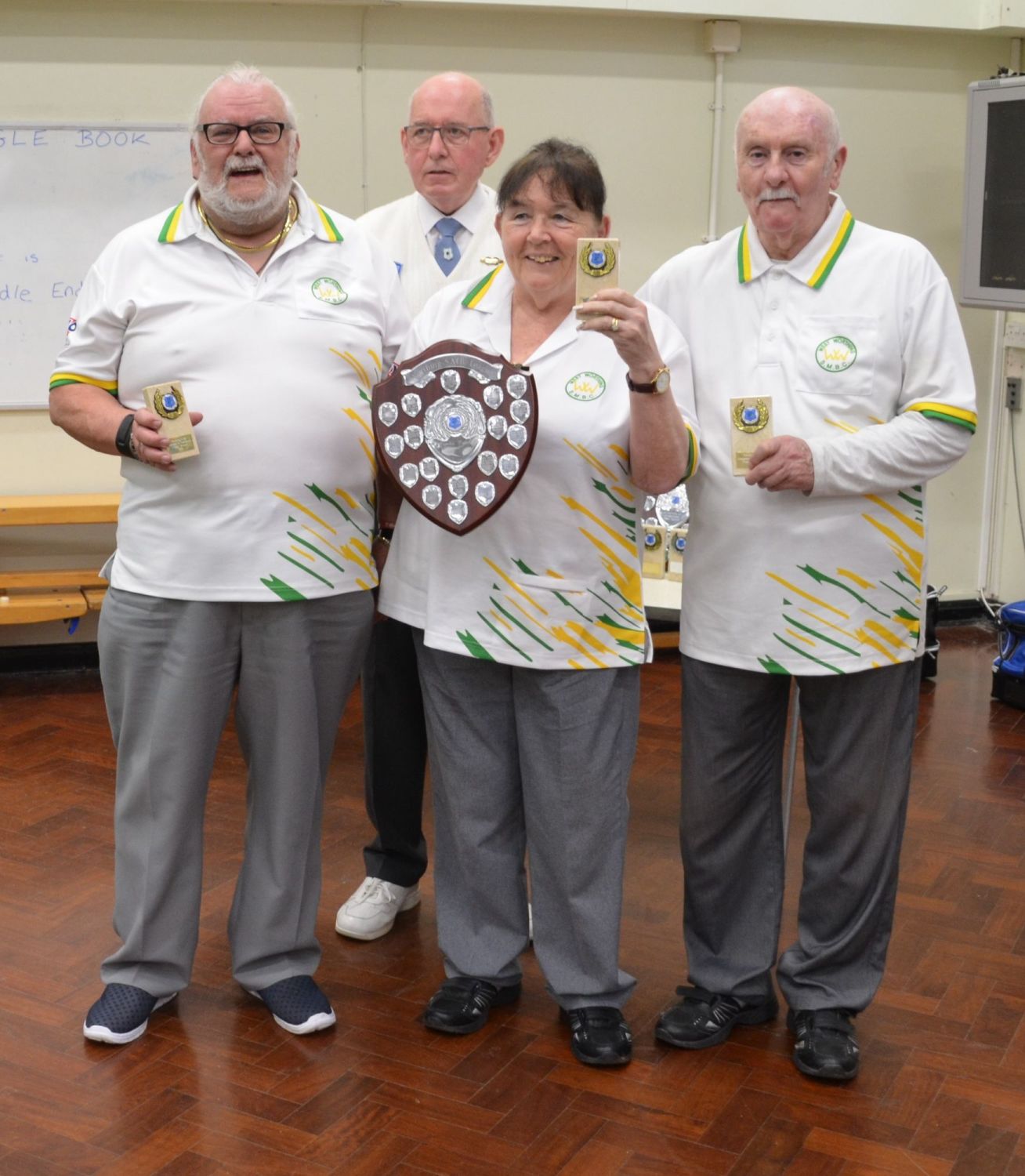 Triples Winners - Mick Miller, Denise and Ray Richards (West Worthing)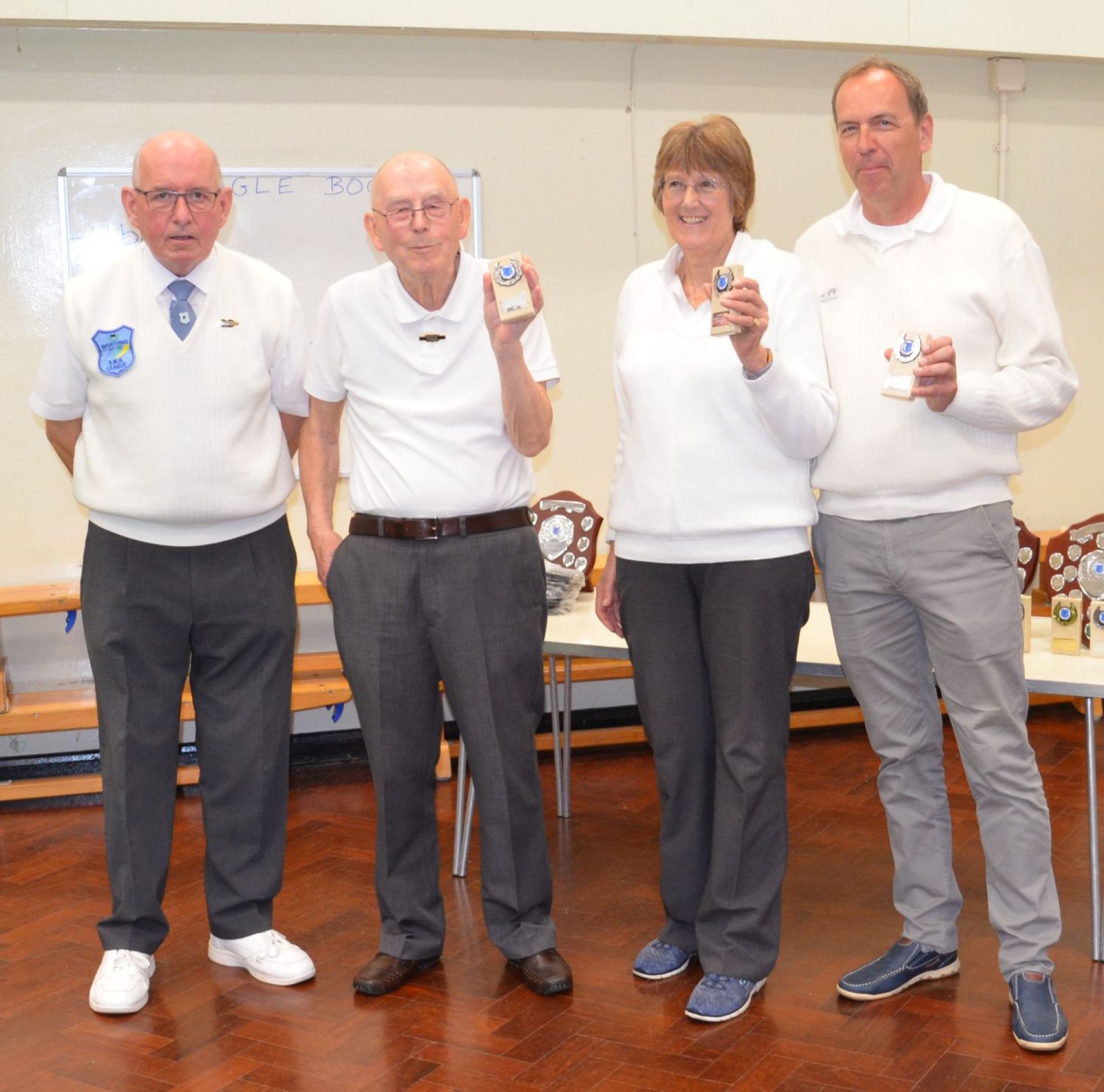 Triples Runners-Up - Philip Frost, Pat Taylor and Antony Aurelius(Angmering)